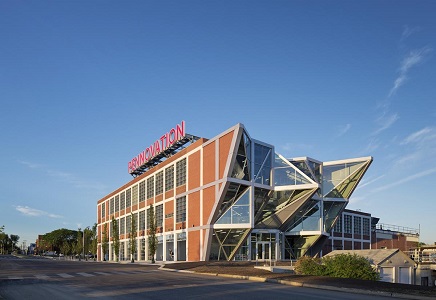 Grays Ferry is a South Philadelphia neighborhood bound by Grays Ferry Avenue to the north, Vare Avenue to the South, 25th Street to the east, and the Schuylkill River to the west. The neighborhood is seeing a revitalization with the emergence of the University of Pennsylvania's Pennovation Center business incubator and the expansion of the Schuylkill River Trail boardwalk. Grays Ferry is ideal for investors and young professionals looking to buy homes in a currently-affordable Philadelphia neighborhood.
The neighborhood is convenient to the University of Pennsylvania's campus and falls within the boundaries of the Penn Home Ownership mortgage assistance program for university faculty and staff. There is a shopping center with a Fresh Grocer supermarket located on Grays Ferry Avenue. Residents can enjoy outdoor recreation at the Donald Finnigan playground or along the Schuylkill River boardwalk.
The median sales price for homes in Grays Ferry is currently $86,950 with a price per square foot of $77. The median rent price is currently $1,000 per month. With the real estate market for Grays Ferry sure to surge, the James 'Right' Price team can ensure that you don't miss out on finding a new home in what has been deemed "the new bullseye" for Philadelphia real estate.