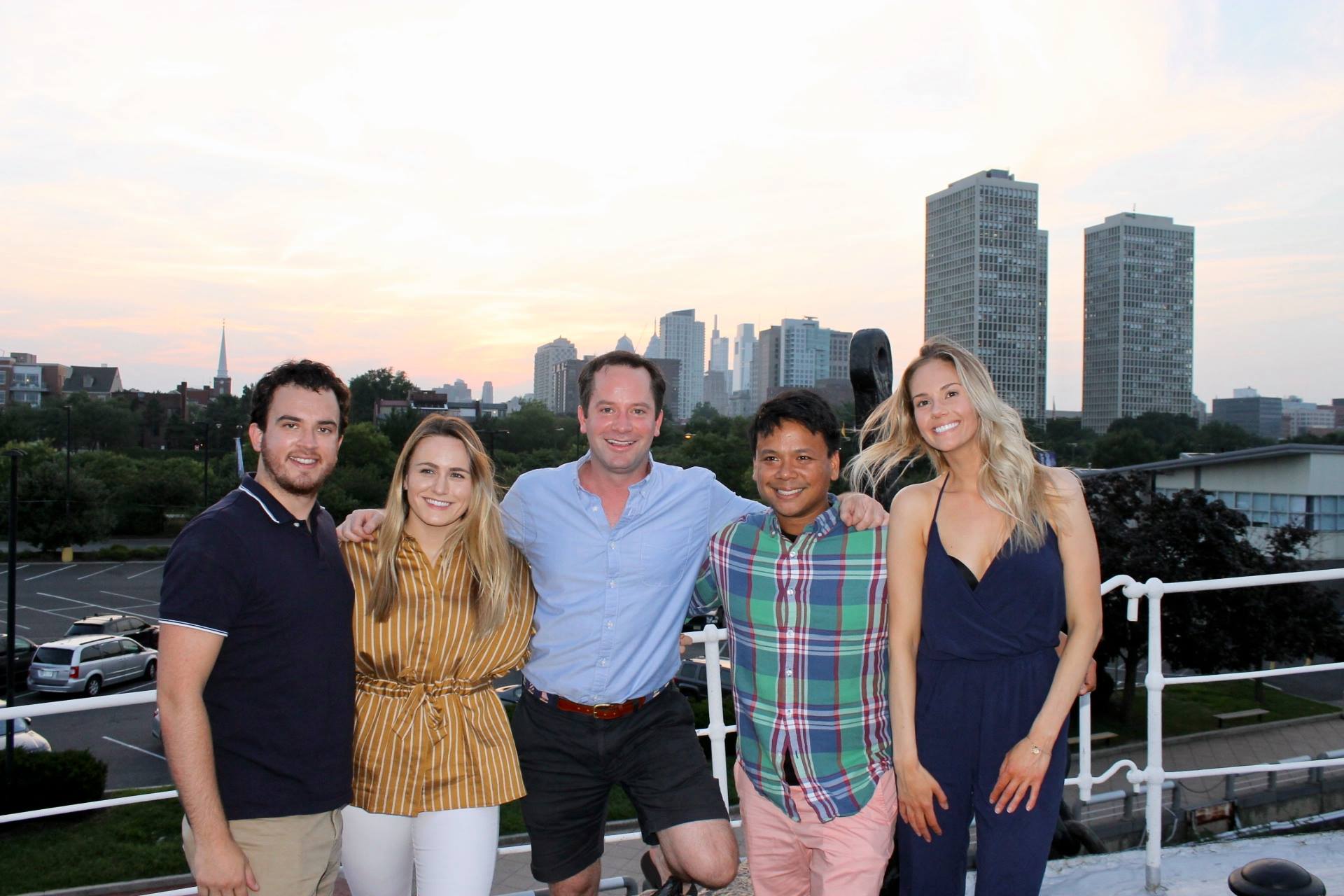 James 'Right' Price and his team have extensive experience selling both traditional and new construction homes in the Philadelphia marketplace. Whether you are a current homeowner or a first-time buyer, the 'Right Price' Team will make your home selling or buying experience stress-free and seamless. The 'Right Price' Team will work tirelessly to prove that we have your best interest in mind at all times. Simply put, our goal is to be your Realtor of choice for life. We want you to enjoy working with us so much that you'll want to refer your friends and family to us in the future!
A native Philadelphian and Greater Center City property owner, James Price is your go-to guy for all things Philly. James prides himself in being his clients' best advocate during the home buying or selling process. Having achieved the distinction of being the #1 agent in his brokerage for 2017, James looks to build on this success with the expansion of his team. Whether you're looking to purchase or sell now or in 2 years, James is always there to answer your questions and guide you through the process.
Kyle Carmona is a 2012 grad of Mitchell College in Connecticut. He has been living in Philadelphia for seven years and has been working in the real estate industry for three years. Kyle works as the team's back office administrator and closing coordinator. He makes sure that no one misses a deadline and that the closing process is as smooth and stress-free as possible for each of our clients.
Olivia Soares lives in Fishtown and absolutely loves its amazing vibrancy, energy and close proximity to Center City and all of the surrounding neighborhoods. Her love of travel, food, and urban living led her to Philadelphia after graduating from Marist College in New York. Olivia's excitement for the city truly resonates in her day-to-day interactions with clients and friends. You'll know from the first time you meet her that Olivia has your best interest covered at all times. When she's not selling Real Estate, Olivia loves spending time with friends discovering all of the hidden gems that Philadelphia offers.
Shaina Hitchens is a Philadelphia native and loves exploring new neighborhoods. Shaina previously worked as a dental hygienist which ultimately led her to the wonderful world of real estate. Meeting new people and developing connections comes naturally. She understands the importance of focused listening skills and works hard to achieve positive outcomes. Being very experienced with social media, she is able to promote listings, network with developers/builders, and utilize the best sources for all your real estate needs.
Our Mission Statement:
Our philosophy is simple: We give our clients the absolute best service, and we believe they will continue to refer us to their friends and colleagues. We pledge to be in constant communication with our clients, keeping them fully informed throughout the entire buying or selling process. We believe that if you're not left with an amazing experience, we haven't done our job. We don't measure success through achievements or awards, but through the satisfaction of our clients and their willingness to refer us to their network.